8.11.22
2022 IGNITE Program Graduation Celebration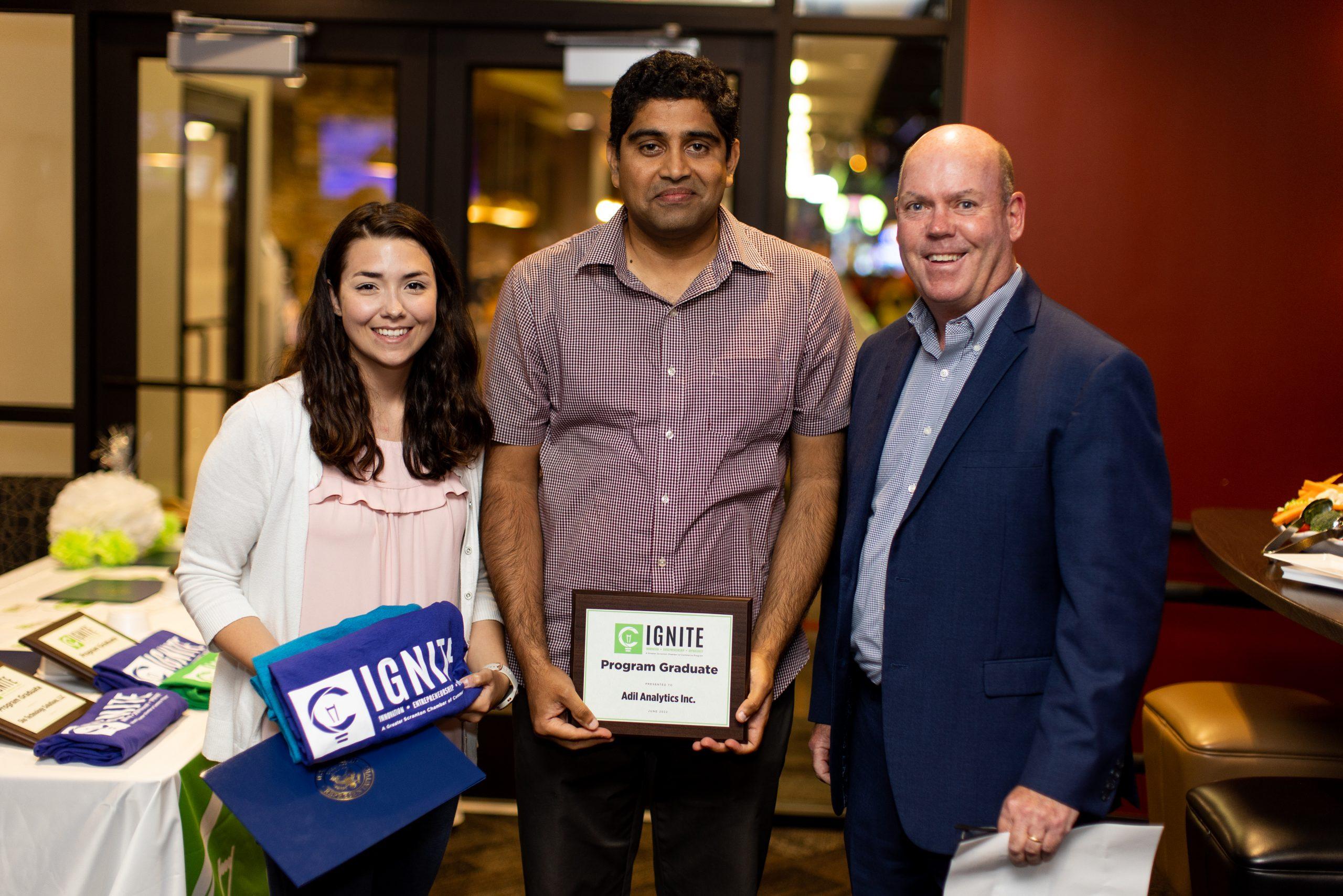 Congratulations to our recent graduates! We honored 5 businesses with a celebration that was held at Idle Hours North. Graduates, their families, and IGNITE and Chamber staff enjoyed refreshments and drinks, a graduation ceremony, and bowling in the Idle Hours North VIP section.
The program provides numerous resources to enhance the development of young firms including access to high quality office space in two convenient locations, hands-on management assistance, access to financing, intensive mentoring programs, networking opportunities, social events, publicity, and more.
"The IGNITE Program graduation is a celebration of all the effort and sacrifice these entrepreneurs have made over the past few years to turn their dreams into reality and create high-quality jobs in our community. It was our humble privilege to honor them through this event as a testimony that through hard work and community support, anything is possible in NEPA," said Brianna Florovito, IGNITE Program manager.
This year's graduates included:
Adil Analytics – an IT software company that provides end-to-end solutions using cutting edge technology
Assetlink Global/iQ Product Design – an electronic product development company specializing in low voltage, battery operated devices
Campus Kaizen – a tech company that creates software solutions for school campuses, streamlining processes and solving problems
Northeast Penn Supplies – a full-service food container package supply wholesaler
Sho Technology Solutions – a technology company offering simple to complex cross-platform web and mobile applications for businesses
After graduation, these businesses become part of a robust alumni network that provides guidance and assistance to new and existing IGNITE Program clients.